TAGS!
We have enabled more tags. When you post a discussion or reply to a question, add tags. They have full search capability. Try it!
Listen to the main takeaways from our latest
TSIA World Envision
conference at
TECHtonic podcast
now!
What is TSIA Exchange?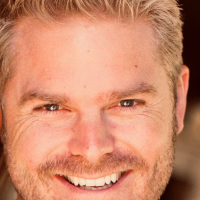 Based on the industry insights of TSIA's Rapid Research Response to the global pandemic, this is your space to ask critical questions, get answers and engage with subject matter experts across the industry on best practices—so your team can emerge from uncertainty with stronger customer relationships, new revenue growth opportunities, and compelling, next generation offers.
Meet Community Founders from the greatest technology companies in the world here.
A Community for Now
This community was designed to address the acute challenges presented by the COVID-19 crisis and economic impact in the near term. Based on the current Rapid Research Response that is publicly available to both members subscribed to TSIA (Technology Services Industry Association) and non-members alike, we are only committed to supporting this community in the near term for public access. We will be evaluating public access to this community on a monthly basis and it's our desire for this peer exchange to have a far reaching impact on the technology industry. However, as a membership organization, we must place an emphasis on meeting their needs above all else. If, at any time, access to TSIA Exchange changes or we believe it has fulfilled its objective and is on path to being retired, we will notify community members in a timely fashion.
By organizing the industry around fact over fiction with a focus on the data insight achieved through the TSIA Rapid Research Response initiative, we will enable the discussions and conversations our community needs to have on emerging trends and best practices to overcome uncertainty and prepare for what's next.
About TSIA
TSIA is a research and advisory firm that helps technology companies make informed decisions to achieve growth and profitability across Product and Services Offer Portfolios, Sales and Revenue, Services and Delivery, and Channel Management Strategy. Learn more about our research here
We thank you all for joining the conversation.