TAGS!
We have enabled more tags. When you post a discussion or reply to a question, add tags. They have full search capability. Try it!
Listen to the main takeaways from our latest
TSIA World Envision
conference at
TECHtonic podcast
now!
Is there a trade off triangle for customer success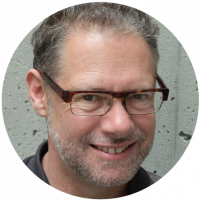 I have been thinking a lot about tradeoff triangles recently. One classic is the project management triangle of Cost-Time-Quality. I have been reading Software Engineering at Google: Lessons Learned from Programming Over Time. In chapter six Leading at Scale there is an interesting example of a trade off triangle for search optimization that Google uses to manage search latency: Latency-Capacity-Quality. For higher quality search results you need to add more capacity or accept more latency. The three have to be kept in balance.
In a lot of our design work (we design skill and competency models and value and pricing models and then connect these to help define strategy) we often have to manage trade offs to Simplicity-Depth-Breadth.
Is there an established trade off triangle for customer success? What would the three vertices be?
Answers