TAGS!
We have enabled more tags. When you post a discussion or reply to a question, add tags. They have full search capability. Try it!
Listen to the main takeaways from our latest
TSIA World Envision
conference at
TECHtonic podcast
now!
Ideas for Hands-On Lab Training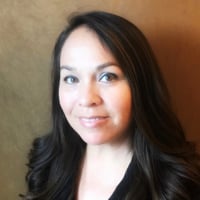 The OneStream Certification Program exists for customer success purposes (i.e., to contribute to customer success via successful implementations as a result of establishing a thriving community of validated and technically competent Lead Architects).
We needed to develop and release a new OneStream Lead Architect performance-based certification exam with 17 hands-on lab tasks -- even though we knew the training content was outdated and lacks hands on labs. You can say that we 'put the cart before the horse'. (Although, we did define the course objectives at the same time we conducted a JTA for the exam objectives. But, the training team lacks resources and is in the midst of implementing a new LMS that won't go live until Jan 2022.)
While we communicate other ways to prepare for the exam (e.g., existing training that's insufficient to really prepare for the exam, a newly launched book that will help candidates prepare for the exam, commonly referenced product documentation, product bulletins, and real-world experience), my concern is that it will still be several months (e.g., Q1 2022) before updated training content is available to align with the new exam.
Partners (i.e., the majority of the target audience) have access to an outdated sales demo application that was originally intended for sales purposes only. They also have access to their own OneStream Infrastructure for their company to use on their own set of servers (Web and Application Servers) either in their own cloud or their own on-premise infrastructure. For partners, we install the OneStream software for them one time; and, as part of the install we normally create a blank application shell (e.g., create the database and import the standard reports) and we also offer to attach the sales demo application.
I'm interested to hear any thoughts and ideas on what we can do NOW to provide hands-on experience related to the new exam [objectives]. It's unreasonable for us to develop a brand new demo environment for Lead Architects. So, I seek any other ideas, such as just-in-time, short videos. We could also do a recorded webinar(s) that informally address the exam objectives. (Although, the training team already confirmed they don't have the bandwidth anytime soon to develop an 'exam preparation webinar' focusing on the more heavily weighted exam objectives and using repurposed / existing training content.) We could try to release more product bulletins. Other ideas?
Answers