TAGS!
We have enabled more tags. When you post a discussion or reply to a question, add tags. They have full search capability. Try it!
Listen to the main takeaways from our latest
TSIA World Envision
conference at
TECHtonic podcast
now!
Creating a platform to gather, build and consolidate best practices from multiple products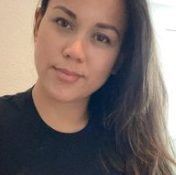 I am responsible for building out a platform and process for making project best practices openly available on the web.
Where it becomes more difficult is that this platform would accommodate multiple products that came from acquired companies (different teams, infrastructure, budget, processes, and so forth).
My questions:
1) Are there studies that prove knowledge consolidation from multiple products/orgs improve the customer experience? I read this post and it was helpful, but I'm searching for data that will encourage the unification of content. Or perhaps data that proves a uniform experience makes for a better experience and increases adoption.
2) If you've done a similar effort, what tools and strategies were useful in making your solution successful?
Answers