TAGS!
We have enabled more tags. When you post a discussion or reply to a question, add tags. They have full search capability. Try it!
Listen to the main takeaways from our latest
TSIA World Envision
conference at
TECHtonic podcast
now!
Is anyone truly *publishing* micro learning content that rolls up to a course and/or learning path?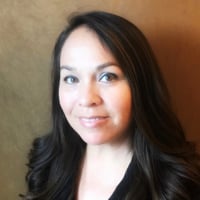 Since 2007, I and many others have had a vision of being able to deliver prescriptive learning. That's the idea of developing micro learning objects that make up a course. Said another way, it's the idea of repurposing micro learning content objects to create a 'choose your own adventure' course or learning path. And in a blue sky world, it would also include a pre-assessment that would result in a prescriptive course followed by a post-assessment that measures knowledge gained [from the pre-assessment knowledge gaps].
The issue is less about content development and more to do with how you're able to publish the micro learning content so that you don't need an army of LMS content publishers duplicating content for both micro learning and full course publishing purposes.
If you have done this before, I'd love to pick your brain.
Thanks!
Bev
Comments