TSW Las Vegas has ended!
Let's continue discussing here at TSIA Exchange.
Are you already planning future face-to-face events (like Advisory Boards) with partners and when?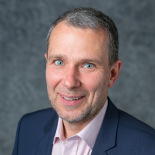 AlexanderZiegler
Program Director, Training & Skills
Founding Member
| Expert ✭✭✭
We transformed typical face-to-face events like AdvisoryBoards and Partner Conference to virtual events. But still there is a certain way of communication that is not possible in a virtual world. As organization of those events in a face-to-face style needs 6-9 months upfront planning I'm wondering: Are people starting to think of planning already now future events? And the next question: what is a reasonable timeline?