TAGS!
We have enabled more tags. When you post a discussion or reply to a question, add tags. They have full search capability. Try it!
Listen to the main takeaways from our latest
TSIA World Envision
conference at
TECHtonic podcast
now!
How are people applying scenario planning to technology services?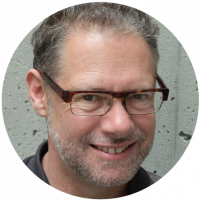 The events of the past few months have renewed my interest in formal scenario planning. I found myself and my business less well prepared for Covid 19 than I would have hoped. I have now begun the hard work of weaving critical uncertainties into our strategic planning. (The pandemic has also led us to rework our strategic plan). Are other people doing this? If so, can we share ideas about critical uncertainties we should be considering?
Technical note: Scenarios are built by combining two or sometimes three critical uncertainties. Things that can be reasonably forecast and the forecast agreed on (like demographics or certain technology trends) are not critical uncertainties but the ground on which the critical uncertainties will play out.
Answers