Do you see differences in the current need for Digital Learning dependent on Geographies?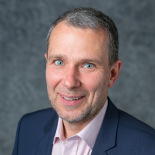 Alexander Ziegler
Program Director, Business Development for Training & Skills
Founding Member
| Scholar ✭✭
There was always a difference between Europe / NA / LA / AP / Africa and acceptance of Digital Learning. I'm wondering if in times of COVID19 you're seeing changes? Are there Geographies that are moving now faster or slower forward in their Digital Transformation than before?