TAGS!
We have enabled more tags. When you post a discussion or reply to a question, add tags. They have full search capability. Try it!
Listen to the main takeaways from our latest
TSIA World Envision
conference at
TECHtonic podcast
now!
How are you measuring Case Deflection?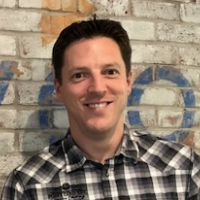 Hello TSIA Community!
I am curious to know more about how you are measuring case deflection and/or self-service success. We currently are measuring 2 different measures:
1- % of customers who abandoned the case creation process after consulting a document
2- % of customer who did not log a case after consulting a Support Knowledge article, whether they started logging a case or not
Both these measures are at different ends of the spectrum. The first one is in the 7%-10% and the other is in the very high 90s. The first measure clearly indicates our case deflection once the customer reaches the case creation page (because we can safely state that the customer intended to log a case), but we know for sure that our deflection rates are higher because customers search our community and content before reaching the case creation page. They can find their answers/solutions even prior to actually needing to log a case. This should also be considered as deflection but is not included in this measure.
The second measure is missing the intent. Our objective here was to measure Support's contributions to self-service. However, we can't 100% say that customer's intent was to log a case in the first place.
This being said, I would like to know more on how you measure deflection, how you capture intent and any other information. you might want to share around this self-service measure.
Looking forward to the discussion.
Answers