TAGS!
We have enabled more tags. When you post a discussion or reply to a question, add tags. They have full search capability. Try it!
Listen to the main takeaways from our latest
TSIA World Envision
conference at
TECHtonic podcast
now!
How do you get alignment on strategy and connect strategy to execution?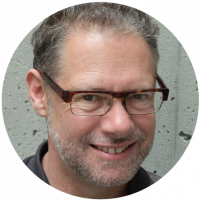 I understand that alignment is not a once and done sort of thing but something that needs to be worked towards. But how do you do this?
I think we can get out of alignment in three ways:
Different parts of the company may have different goals, this is often the case with professional services and customer success, where professional services needs to drive revenues at a certain level of profitability (which requires a certain utilization rate) while customer success is often most concerned with renewals
The strategy and execution can have disconnects, at Ibbaka we use Roger Martin's strategic choice cascade to address this
Individuals and teams may not buy into the strategy, for intellectual reasons or because it does not reflect their own goals
What are you doing at your organization to build and maintain alignment?
Answers